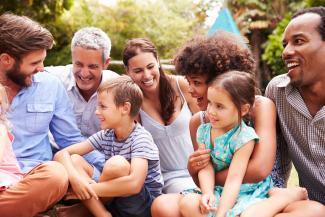 Maintaining Your Legacy Plan
Have you ever changed the batteries in your smoke detector? It's one of those overlooked chores we're supposed to take care of once a year, but instead often wait until hearing the 'chirp' before replacing the batteries. However, after changing batteries, we feel better knowing our family is safe.
Updating and maintaining your estate plan is similar to changing the batteries in your smoke detector. Although important, we can often forget about an estate plan after it's prepared. Keeping your estate plan up to date is necessary in order to preserve your future wishes and prevent your loved ones from experiencing unnecessary stress.
After developing your estate plan, follow these simple steps to keep it current:
Update frequently: After finalizing your estate plan, you should regularly update and review it as major events occur in your life. Getting married or divorced, having children, moving to a different state, or buying a new property are all important life changes that should be reflected in your plan. Another trigger for reviewing and possibly revising your estate plan would be any new legislation affecting estate taxation.  As these changes occur, updating your plan will ensure your wishes for your family are in order.
Make copies: Create a few additional copies – either digital or physical – to avoid any potential misplacement or damage to the originals. It is best to keep these copies in a different location than the original, such as in a safety deposit box or at an attorney's office.
Centralize your planning documents: Keeping the original copies of your estate planning documents in one location will reduce the risk of losing key information. Your will and/or trust, durable power of attorney, beneficiary designations, letter of intent, healthcare power of attorney, and guardianship designations are all important documents for a well-managed estate plan.  
Keep a schedule: If your estate plan is up-to-date, you should commit to a regular schedule of reviewing and revising it annually or biannually. Creating a formal schedule can help prevent an estate plan from becoming outdated. And, maintaining a frequent schedule will minimize the chances of forgetting important events or acquired assets that should be included in your plan.
Let your V.I.Ps know:  Once your plan is up to date, be sure to let your very important people (family members, executors, trustees, agents) know whom to contact and what their roles might be.
Keeping your estate plan current can be a chore – just like changing those batteries – but with proper organization and discipline, you can better ensure your wealth, assets, and future wishes are set for your beneficiaries. As always, a Certified Financial Planner (CFP) is skilled in managing estate plans and can help you keep your affairs in order.
Information in this material is for general information only and not intended as investment, tax, or legal advice. Please consult the appropriate professionals for specific information regarding your individual situation prior to making any financial decision.